Details

Category: CG resources and news
Published on Tuesday, 01 October 2013 22:15
This Blend lets you model surface patterns/shapes/textures in Blender and
output a heightmap you can use as a bump or displacement map in Daz Studio etc.
Just open in Blender, flattern the plane in edit mode (select all>scale z till flat) and
remodel your surface before rendering your heightmap out.
PDF with instructions included in the zip  --Thanks to MacroManJr !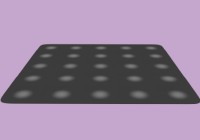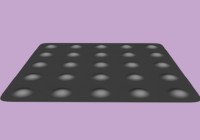 "Heightmap Template" by MacroManJr
Released under
Creative Commons Zero (Public Domain)
click to download for Blender versions 2.67 or higher